Branding for a new camper van conversion business in Felixstowe
Pubished by Adam on September 2, 2019
This is one branding job I was very keen to get stuck into.
I'll let you into a secret, every night I spend hours watching van conversion videos. I'm interested in converting a van, like a Mercedes Sprinter, into a getaway home and office. I want to pitch up down The Fludyers (to the annoyance of the one anonymous beach-hut owner), open my door, put the kettle on and work away while listening to waves lapping the beach.
RM Group came to us to create a strong and professional brand for their new business, Panel Van 2 Camper Van. They had one requirement – there should be a non-camper van next to a fully converted van.
We delivered four separate design concepts. The chosen design went through some amendments, including deciding on a colour palette and adding some finishing touches to the converted van (such as a splitter and alloys).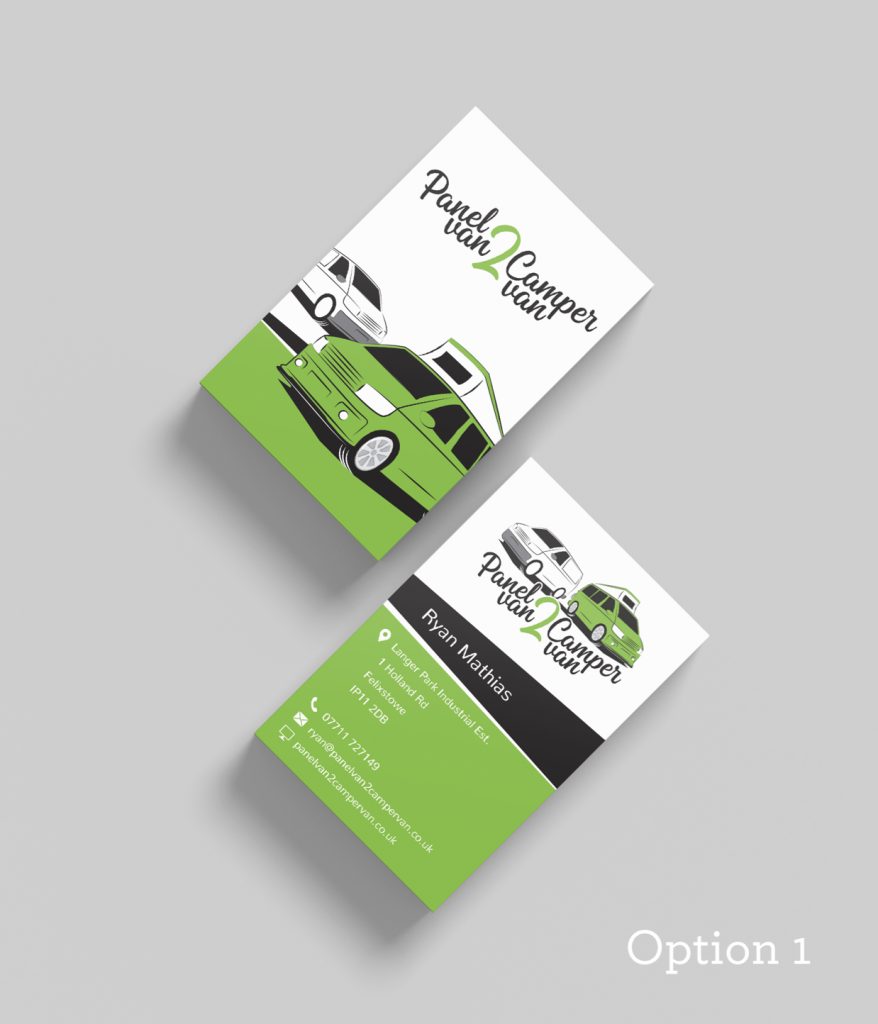 Part of a branding package includes stationery design. RM Group opted for a letterhead design and business card design. We delivered three separate options, all very strong, each with a letterhead and business design. The client then had their chosen design printed on 400gsm double sided business cards and was provided with print-ready PDFs.
We don't usually create such detailed artwork for a logo, which is why we spent a good amount of effort creating a strong logotype, which can work (and be remembered) with and without the vans. We wanted a clear separation between the words 'panel van' and 'camper van' and to inject the brand colours in there too.
[inline_cta text="You're different, so you need branding that is different." page_id="403″ button_text="Learn more" colour="paris_green"]